About me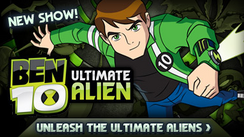 I'm
Renzo493
, I'm a big fan of the Ben 10 series, Power Rangers, and also Pokémon (as Pokémon fans can tell, my username has 493 which is the number of the so-called Alpha Pokémon and I promised to myself I will only change my userpage after 493 edits). I'm a huge fan of these series probably of the variety of many Pokémon, aliens, etc. which continually grows. I like uploading official artworks (unless I thought they are) because they make the articles much cleaner and nicer and probably because I previously worked on Bulbapedia which fanarts are strictly not allowed and their archive is very tidy. Almost every day i make an edit to any articles in this wiki specially those with terrible grammars or fan stuff.
Favorite Aliens
My Uploads
Community content is available under
CC-BY-SA
unless otherwise noted.