Characters and/or events depicted in this article belong to the real world and not any continuity.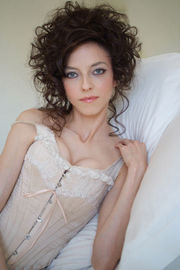 Juliet Rose Landau (born March 30, 1965, Los Angeles, California) is an American actress and ballerina dancer.
Characters Voiced
Verdona
Natalie Tennyson
Fritz
Video Games
Trivia
Juliet Landau is the daughter of Barbara Bain, the voice actor for Verdona's elderly human form.