This article contains information on games of the franchise and is non-canon.
Game Creator was a popular Cartoon Network game where people can make their own games for other people to play. The game creator has been discontinued on the Cartoon Network website.
Game Play
The game creator has 6 steps.
Choose a pre-made course or start from scratch. From here one can also gain access to a previously saved level.
Chose the background of the playing field.
Choose a hero with which to fight, such as Swampfire, Humungousaur, Spidermonkey, Jetray, and Echo Echo.
Choose the goal of the game. There are four options:

get to the door
collect all orbs
destroy all enemies
collect all orbs and destroy all enemies

Designing the level. There are various types of platforms and hazards that can be implanted, a non-moving enemy (DNAlien), a moving enemy (Piscciss Premann) and four types of orbs.
Play the course to make sure it is beatable.
Then it can be sent to Cartoon Network to make sure it is ready for the public. Eventually, the game will be ready. A player must make a Cartoon Network account to upload levels.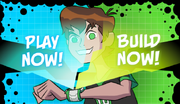 The game later received a new design based on the Ben 10: Omniverse series. Eight new heroes, Feedback, Gravattack, Ball Weevil, Bloxx, Kickin Hawk, Rook, Snare-oh, and Blitzwolfer have since been added, and all the old heroes redesigned to match their new appearances. Notably, the ultimate aliens were replaced with their original forms, though their powers remained the same. The old enemies have been replaced with new enemies which appeared in A Jolt from the Past, when Ben was searching for enemies. The moving one is green in the Game Creator instead of red.
Available Aliens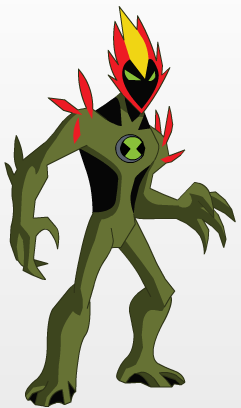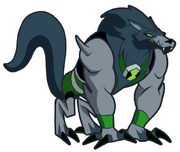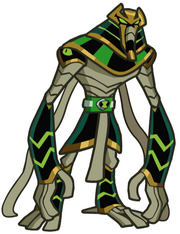 Unreleased[citation needed]
Errors
Trivia
Community content is available under
CC-BY-SA
unless otherwise noted.