So I kept on talking about my favorite aliens during my toy and game reviews, and in some post replies, however I realized i never made a top 10 list of my favorites, so here you go
10: Goop
Starting off with one of the Alien Force 10, we have Goop. Always liked how he moved around with his projector, and the fact that he is a walking pile of slime was something I found pretty neat even as a kid. I still wonder how he talks out of his projector tho
9: Ultimate Echo Echo
The only Ultimate Alien to make the list (Swampfire was cut out at number 11). I think he has one of the coolest designs and some of the coolest moments in the show, especially when he unleashed his devastating Sonic Doom attack on Ultimate Kevin. My only problem with him is that he can't duplicate unlike regular Echo Echo, but hey, he is still cool.
8: Alien X

One of the most infamous aliens, Alien X is Ben's strongest alien. He can warp reality and the universe any way he wants almost without limit. I would have put him higher but his biggest weakness is that inside his mind, there are multiple personalities constantly arguing over what his next course of action is. Alien X cannot perform any action, no matter how small, unless all his personalities agree on a specific course of action. If they can't agree, he just stands still
7: NRG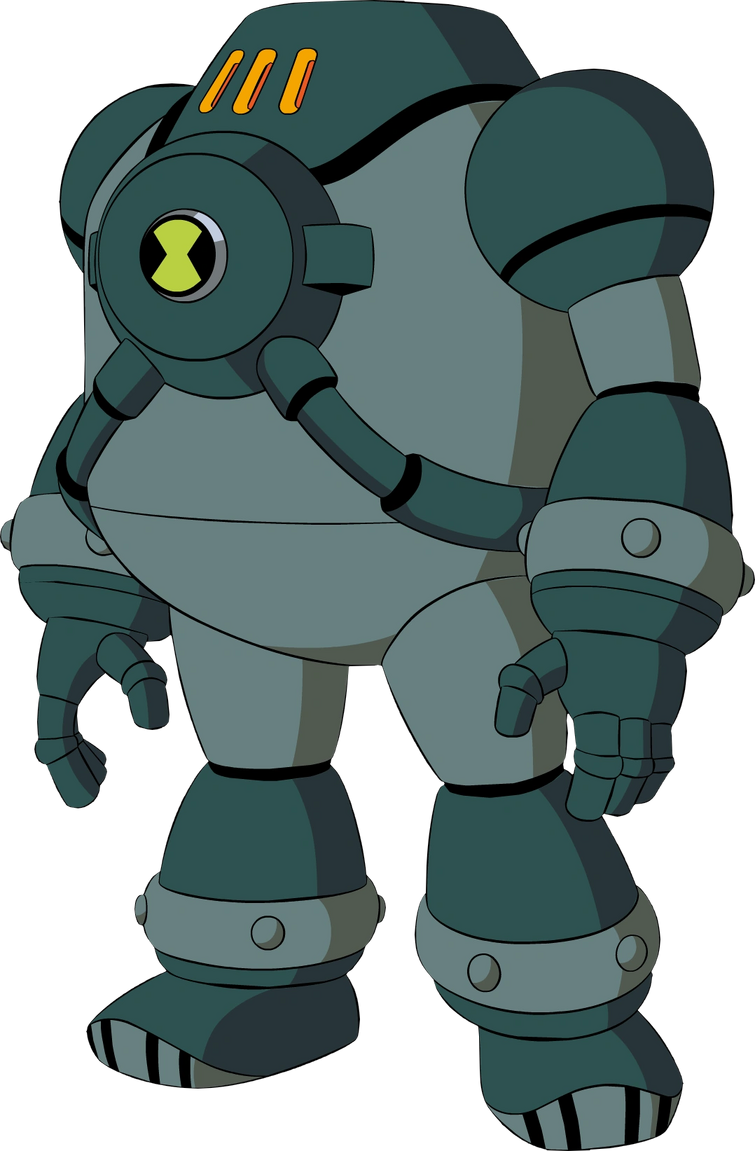 A living, walking suit of radiation, NRG is one of my favorite aliens, and his main power is his radiation. When he escapes his suit, you know you're in trouble. His radiation form is even stronger than his suit, and he can glow so bright your eyes will go blind just by looking at him. In short, he's the Sun but as an alien
Also, I found his Russian accent rather funny
6: Feedback
The first OV alien on this list, Feedback is probably everybody's favorite, but he is my second favorite (Spoiler alert: there is one more alien from OV on this list). I always thought his design looked awesome, his powers were really cool, and his voice was just amazing. Also, he was able to absorb a big bang, yes, the big bang. Feedback is just awesome.
Also, the scene where Malware removes him from the Omnitrix and kills him still makes me cry whenever I watch it.
5: Rath
While Ben has many "super strength" aliens (Four Arms, Humungousaur, Armodrillo, etc), Rath is my favorite out of all of these. He is literally a wrestling tiger, similar to the old anime Tiger Mask (really good anime, go watch it if you are a wrestling fan like me). As a fan of tigers and wrestling, Rath makes the number 5 spot on my list.
Also, his voice, nuff said
4: Gravattack
Gravattack makes the number 4 spot not just because I like him, but for sentimental reasons too
I found Gravattacks powers to be pretty awesome, he is literally a huge, walking psychic planet. His gravity control was pretty awesome, like he could literally control almost everything, plus he was the only Omniverse alien to get an Ultimate form.
He would of made the number 6 spot if it wasn't for something that happened earlier today. So one of my friends is moving away, and he gave me a gift for our friendship so I will always remember him. Turns out that gift was the Gravattack action figure. When he gave it to me, i almost cried.
3: Ditto
So many of you don't know this, but I am a fan of the Animaniacs. I think that show is one of the funniest shows I have ever watched, so when I found out that Ditto was based off Yakko Warner, I almost lost my mind.
Ditto not only has a similar design to Yakko, but he even shares the same color pallete and voice actor as him. Not only that but his powers were pretty cool. Unlike Echo Echo and Slapback, he actually feels pain whenever one of the clones get hurt. Also, I liked how the Omnitrix can't transform back into Ben if one of his clones is far away.
2: XLR8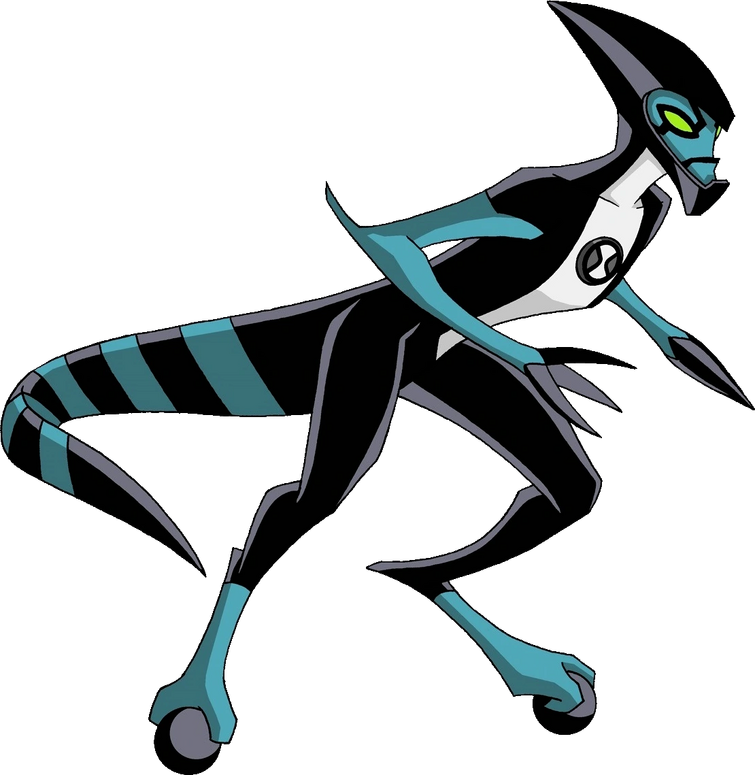 XLR8 has always been one of my favorites, His design is freakin awesome, from the black and blue color scheme, those claws, the visor. XLR8 can run so fast, that time itself seemingly stops. He can run up walls, across water, and even can create a tornado strong enough to knock over a Waybig. Nuff said
Honorable Mentions
Shock Rock
Ultimate Swampfire
Humungousaur
Atomix
Now for my number 1 favorite alien
1: Diamondhead
Diamondhead has always been my favorite alien, as a kid and still to this day. He is an alien made out of living crystals. Not only does this make him a tank, but he can also manipulate crystals as well as his body. He can shoot crystal shards, turn his arms into crystal swords, create crystal constructs from underground, etc. Because he is made out of crystals, he can't even be affected by any type of time power. I don't really know what else to say about this guy. He's got a cool concept and awesome powers! Diamondhead is just awesome